On the Eve of the Australian Open final...
---
Ok, well the Queen of Oz is back yet again in the Australian Open final, and i'm not too sure how to approach it, so i've decided i'm going to have nothing but positive vibes, she took out the doubles, she's tasted victory and she wants the singles trophy to go with it, i mean JennCap did steal it from her anyway!
She's such a sweetie, and i know i might get blasted for saying this but it's about time she represented the more 'skilled' players on tour with a Slam win, something other than Power is highly appreciated among those who understand it.
Hmmmm, i'm mumbling but i guess i'm really excited, i'm not working tomorrow so i'll get the junk food together and go through all the emotions probably along with you guys at the highs and lows of tomorrow's match, let's hope it's the result we all want!
Just another thought: seeing both mothers and Anna's dad in the stands, it just seems like this was the powerhouse team for women's doubles, and it would be so great if Anna could get more confident on the singles court and they could rule the singles circuit together, does anyone agree?
Senior Member
Join Date: Dec 2001
Location: Melbourne, Australia
Posts: 4,704
GO MARTINA!!
....Reclaim this title, we are all behind you, so believe in yourself
Geez... I'm so nervous
Take This Title Home Martina
Hey guys.. I'm sooooo nervous too.
I just wish everything goes perfect and as planned for Marti-girl tomorrow. I CANNOT wait!!! But i'm really anxious!
COME ONE, MARTI!
This is it!!!!!
Senior Member
Join Date: Oct 2001
Posts: 4,286
GO MARTINA!!!!!
JUST BELIEVE AND YOU WILL WIN IT!!!!!
Once in a Blue Moon Andy shows up!
ANyways, I'm nervous but also looking forward to it!
---
Good Luck In 2005:
[Martina Hingis] [Justine Henin-Hardenne]
[Cara Black] [Nadia Petrova] [Eugenia Linetskaya] [Patty Schnyder]
[Svetlana Kuznetsova] [Ai Sugiyama] [Su-Wei Hsieh] [Gisela Dulko]
[Maja Matezvic] [Karolina Sprem] [Eleni Daniilidou] [Maria Kirilenko] [Jelena Jankovic]
[Tathiana Garbin] [Timea Bacsinszky] [Kaia Kanepi] [Na Li] [Vera Douchevina]
The Pompous Member Of The Justine Philistines' Society™
Martian 4 Life
Believe me, i am so nervous i couldn't sleep past 7:30 am this morning, and it's a Saturday!!
Here is a little encouragement for our Marti:
---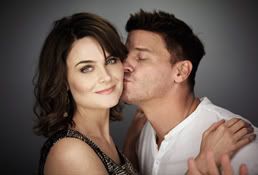 Senior Member
Join Date: Jan 2002
Location: USA
Posts: 462
---
People I had a dream last night that I heard them announce Marti as the Champ.... So today I got the bright idea before the final to go out and get some stuff to celebrate with. I have some wine, champagne, and all sorts of drinks
And if she wins, it's going to be a big kick ass party at my house!!!!
Just remember the pattern she's won the doubles, singles are next... For once I have a positive feeling about the final!
When she wins, drinks are on me everyone!
GO Martina GO!
The night b4 the semi, i dreamt that Monica won 6-4 6-4. I hope your dreams are more prophetic than mine!!!
---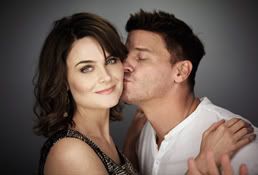 Senior Member
Join Date: Nov 2001
Location: :noitacoL
Posts: 16,998
Go Martina!I know you can do it!
Hehe Andy you gloryhunter showing up on the eve of the final
, but good to hear from you!!!
I couldn't agree with you more, (not surprisingly!!) that it would be fantastic for Anna to get more confident in singles so that her and Martina could rule the singles as well as the doubles, it really would be great, and I still believe that it can and will happen!
Please win this today Martina, you deserve it so much, you've taken so many poundings from the media who don't treat you with the respect you deserve. Go out there in just over an hour and shut them up!!
Good luck Martina, I'm so nervous just now, but it'll all be worth it when she lifts up that trophy.
Posting Rules

You may not post new threads

You may post replies

You may not post attachments

You may not edit your posts

---

HTML code is Off

---