Team WTAworld
Senior Member
Join Date: Sep 2001
Location: The Banks of the Goulburn
Posts: 5,664
mmmm......
---
Um, I'm a huge Martina fan as you know, I am also strong in my representation of Martina outside this Forum. I am also a very opinionated person, that at times, says things that are not uniform view of this forum. Please forgive my, um, Statements, I always try and push the point that it is my view, not the Martina fans as a whole....I forgive you for your misunderstanding of me
Nah, what I'm trying to say is, I'm sorry for embarassing you at times
Senior Member
Join Date: Sep 2001
Posts: 7,401
apology accepted.
everyone's entitled to their own opinions.
---
SMARTINA---The Thinking Game!!!!

SERENA---The Goddess in planet Venus.

"Happiness keeps us Sweet
Trials make us Strong
Sorrows keep us Human
Failures keep us Humble
Success makes us Eager,
But Love keeps Us Going"

Team WTAworld
Moderator -
Chicas Latinas
Join Date: Sep 2001
Location: Brazil
Posts: 2,951
---
All the best to Anastasia Myskina, Elena Bovina and Svetlana Kuznetsova!
Watch out: Myriam Casanova, Maria Kirilenko and Maria Sharapova!
@ Adrian! It's okay man! I've never been embarrassed of you, I've actually been very proud! You stand up for yourself, and you have strong opinions!
---
Queen of the Martians
Wanna hångla?
LOL, I wouldn't say half the things you did...so I give you props!
---
Good Luck In 2005:
[Martina Hingis] [Justine Henin-Hardenne]
[Cara Black] [Nadia Petrova] [Eugenia Linetskaya] [Patty Schnyder]
[Svetlana Kuznetsova] [Ai Sugiyama] [Su-Wei Hsieh] [Gisela Dulko]
[Maja Matezvic] [Karolina Sprem] [Eleni Daniilidou] [Maria Kirilenko] [Jelena Jankovic]
[Tathiana Garbin] [Timea Bacsinszky] [Kaia Kanepi] [Na Li] [Vera Douchevina]
The Pompous Member Of The Justine Philistines' Society™
Martian 4 Life
I'm proud of you adrian.

sometimes you say things i want to say but i never dare to because they wont go down well with the others.
---
A single flow'r he sent me, since we met./All tenderly his messenger he chose;
Deep-hearted, pure, with scented dew still wet - One perfect rose.
I knew the language of the floweret;/'My fragile leaves,' it said, 'his heart enclose.'
Love long has taken for his amulet/One perfect rose.
Why is it no one ever sent me yet/One perfect limousine, do you suppose?
Ah no, it's always just my luck to get/One perfect rose.
---
[center]People are Tricky you can't Afford to Show anything Risky..
Seeing is Believing. Feeling is Deceiving. I could be anyone but your friend..
~*~
I'm going out, I'm going to drink myself to death
And in the crowd I see you with someone else
I brace myself 'cause I know it's going to hurt
But I like to think at least things can't get any worse
[center]
Senior Member
Join Date: Oct 2001
Posts: 4,286
Team WTAworld
Senior Member
Join Date: Sep 2001
Location: The Banks of the Goulburn
Posts: 5,664
Don't expect anything major from me in the future though..I'm being gagged
..do you know we have 5 great Admins, let you work out the not so great ones.....Pfft..shouldn't of said that
Webmaster
Join Date: Apr 2001
Posts: 2,107
news flash adrian

all 6 of them feel exactly the same about you and your behaviour here
Haven't i asked you to shut up Adrian? I think so!
Our absolutely wonderfull and great admins are having a hard time isn't?
Senior Member
Join Date: Dec 2001
Location: Melbourne, Australia
Posts: 4,704
Don't worry Adrian...you'll be back raising hell again soon
GO MARTI!!!!
It's ok Adrian

As a Marti fan, we love ya anywayz!!
---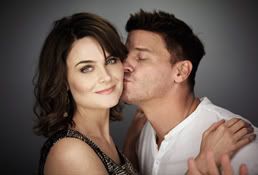 Posting Rules

You may not post new threads

You may post replies

You may not post attachments

You may not edit your posts

---

HTML code is Off

---