custom user title change please...
---
Could you please delete
Suffering from realfootballfanness
and change it into
Queen of Pong
?
Thank you
---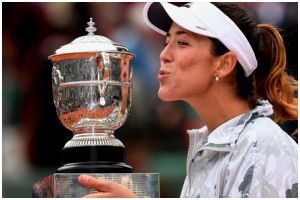 What would you say if we could make
something amazing
all hail our Queen
---

Bye|KimClijsters|Bye

veel succes|KirstenFlipkens|CarolineMaes|YaninaWickmayer|TamarynHendler|MisaKrajicek|veel succes
Held og lykke|CarolineWozniacki|Held og lykke

Go Ninof|Kevin Van der Perren|Go Ninof

RIP|Paul Hunter|RIP
If I am right adnil, you are among those who got a custom user title for registering before September 2001 (or when Sanex's board closed). When the board grew, we decided to leave their titles to those who got one, but we don't change them anymore.
oh
so now I'm destined to stay a realfootballfan forever?
Yeah lol. Poor Linda.
Hmm, Linda, looks like you have some more admin sucking up to do... that might work
---

Bye|KimClijsters|Bye

veel succes|KirstenFlipkens|CarolineMaes|YaninaWickmayer|TamarynHendler|MisaKrajicek|veel succes
Held og lykke|CarolineWozniacki|Held og lykke

Go Ninof|Kevin Van der Perren|Go Ninof

RIP|Paul Hunter|RIP
Posting Rules

You may not post new threads

You may post replies

You may not post attachments

You may not edit your posts

---

HTML code is Off

---