View Poll Results

: Who'll be the winner of the Proximus Diamond Games?

Venus Williams, USA
11
20.75%
Amélie Mauresmo, FRA
5
9.43%
Anastasia Myskina, RUS
7
13.21%
Alicia Molik, AUS
13
24.53%
Nadia Petrova, RUS
0
0%
Kim Clijsters, BEL
9
16.98%
Nathalie Dechy, FRA
0
0%
Other
8
15.09%
Voters: 53. You may not vote on this poll
Who will win the Proximus Diamond Games?
---
Is the diamond racket for Venus?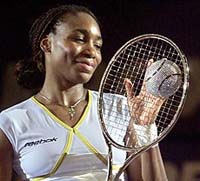 Will the rankings be respected and is Amélie the winner?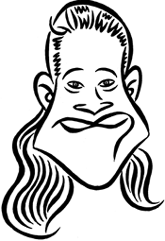 Are the Russians Myskina or Petrova going to dominate Antwerp?
Is it the second title of the year for Alicia?
Or is there a huge surprise from Kim ?
---
KiM

CLIJSTERS
Senior Member
Join Date: Jan 2005
Posts: 357
nice opening of the thread!!!very creative!!!

My vote is for Kim Clijsters or Alicia if healthy!!!
I think Venus is very focused on this one! GO VEE!
---
VENUS WILLIAMS
SERENA WILLIAMS
PAULA ORMAECHEA
Patty Schnyder
it will be the girl who will enter MD as qualifier, and she is right down in my sig.
---
NO



Jankovic suffers from severe Chinese syndrome! Only God can help her!
Alicia
---
GO ALICIA MOLIK
Casey Dellacqua
:: Sharapova :: Jankovic :: Safarova :: Vaidisova :: Ivanovic ::
|| Dellacqua || Adamczak || Dokic || Ferguson || Wheeler || Stosur || Moore ||
and all the other Aussie girls and guys!
Official Commentator of Don't knock the Dok
Senior Member
Join Date: Nov 2004
Posts: 255
I voted with my heart... so I voted Kim!! That's be fantastic for her to win the tournament, but realisticaly, that's not gonna happen, she misses match practise,...

So I hope Nastya will win!
---
Sweet as Belgian Chocolate, Bubbly as Champagne
"When you do your best, it's always good enough"
- Kim Clijsters
"No matter what happens, you have to try to stay positive, bad things can happen, but if you try to stay positive, something positive will come out of it…I believe that everything happens for a reason"
- Kim Clijsters
"Goed is de ergste vijand van zeer goed" - Pascal Smet
"Als je iemand idealiseert, verlies je het contact met de werkelijkheid"
"Ca s'apprend par la souffrance, ça s'apprend par les déceptions, ça s'apprend par la densité du mal que ça te fait, plus ça te fait mal et plus ça te fait grandir. Y a des moments où tu te dis je ne vais pas le supporter, ça, ça fait trop mal, et pourtant tu passes au travers."
Venus will win for the third time
and get her racquet!
Junior Member
Join Date: Jan 2005
Location: Belgium
Posts: 31
I voted Anastasia Myskina but I REALLY HOPE IT WILL BE KIM !!!
---
.kitb.
Kim Is The Best
-->>> click on the link
==>
.kitb.
Quote:
Originally Posted by wateva
kim beats nastya in the final!
Not possible since they're in the same half.
Anyway Go NASTYA
---
I can't think of a witty signature right now. I like turtles.
Posting Rules

You may not post new threads

You may post replies

You may not post attachments

You may not edit your posts

---

HTML code is Off

---