Let's all cry in here...
---
I miss her so much.
---

Re: Let's all cry in here...
---
Me too.
So much...
Re: Let's all cry in here...
---
Career-ending ijury at 19-years-old ranked 12 with only have a season to defend and 2008 being the low-point of the WTA.
Look at players like Keber (also born 1988) who didn't even stop being a journeywoman until years after Tati retired.
---

Re: Let's all cry in here...
---
Nice to know I'm not the only one.
That New York Times article brought back every painful memory. As soon as I read about her falling into depression I cracked.
Re: Let's all cry in here...
---
I haven't logged in here for ages (years?). I completely stopped following tennis; I really miss it sometimes, but it's boring when you don't have one player to follow.

I checked tennis results for the last 3 years one week ago, and how depressing seeing players like "Kerber", Lisicki, Errani, Schiavone and many others at the top. I think these years would have been Tatiana's in the top5. Nevermind
---
T. Golovin
Re: Let's all cry in here...
---
no doubt she would have been top 5. probably at least one grand slam by now. if schiavone (who tati owned) or li can win the french there is no reaosn tatiana couldn't have. and i still watch tennis because i play and it is basicly my life but watching is just not the same without a player to follow like her. i try and root for players like radwanska or hantuchova but it just isn't the same. i can't get into it as much! and Kerber and errani are bores...
Re: Let's all cry in here...
---
Thought you guys would appreciate this from her twitter. It's at the Championships in Istabul where she was hitting with Huber and Raymond. Looks like she's still sponsored by Wilson and that she saved her original asics gel resolutions! I always thought that she would be using the Wilson Juice if she was still playing. I think the event was hosted by Rolex. At leats she looks like she is enjoying herself!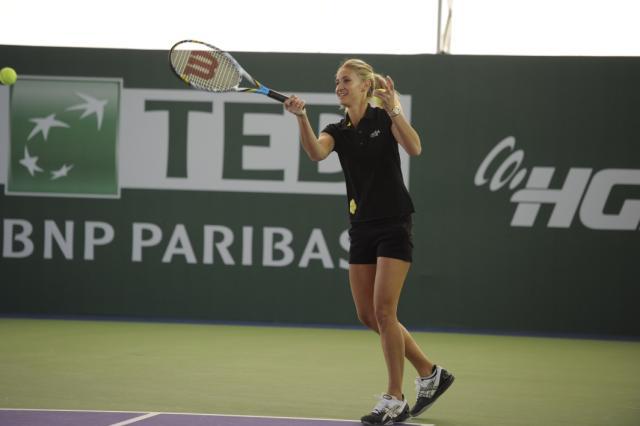 The caption read:
"Miss my forehand :-) @WTA #WTAChamps #Istanbul"
https://twitter.com/MissTati13/statu...485248/photo/1
---
Last edited by TatiGolovin; Oct 24th, 2012 at

09:51 PM

.
Re: Let's all cry in here...
---
Re: Let's all cry in here...
---
Posting Rules

You may not post new threads

You may post replies

You may not post attachments

You may not edit your posts

---

HTML code is Off

---