Vanesa Nikolovová
---
14 yo Vanesa (born July 17, 2001) from Litvinov, who trains at I.ČLTK Praha, has had a great week in Poland, making the final of G2 Bytom Cup all the way from the qualies!
She was the 7th seed in qualies, had a bye in R1, and beat Dominika Paczena 2 & 1 in Q2, and 3rd seed Camille Verden Anderson 2 & 1 in Q3.
In the MD, she beat Nika Radisic 6-3 7-6(6) in R1, 8th seed Shou Na Mu (#188) 1-6 6-1 6-4 in R2, qualifier Clara Burel 7-6(3) 1-6 6-1 in QF, and Sabhyata Nihalini (who routined top seed and top 100 player Zhima Du in QF) 2 & 1 in SF
, lost 0 & 1 to 16 yo Barbora Matusova, who scored impressive wins in her previous matches (beat 2nd seed Ni Ma & 5th seed Kostyuk in straights in R2 & QF, double-bagelled 6th seed Morvayova in SF :scare
, in the final
This is her first singles final this year, her best performances before this week were a SF (at G4 Trnava), and 2 QF (at G4 Magnolia Cup, and at G4 ETC Cup) appearances.
Last year she won 1 singles title - G14 Pecs Junior Tennis Cup in Hungary (beating Anna Siskova 0 & 4 in the final) - out of the 3 finals she made (she lost to Ivana Sebestova at G16 ZLTC Cup final in Brno; and to Izabela Kunat at G16 TC Euroregion Nisa in Hradek Nad Nisou).
At the U14 European Championships, she reached the 4th round (she was the 11th seed, had a bye in R1, beat Luisa Meyer Auf Der Heide 6-0 7-6(3) in R2, and Vlada Zvereva 2 & 2 in R3, lost to Oona Orpana - who is a good player - 4 & 2 in R4).
Good luck to her for the rest of the year and afterwards!
---
Re: Vanesa Nikolovová
---
2013, with Denisa Hindova
---
Re: Vanesa Nikolovová
---
with Denisa
---
Re: Vanesa Nikolovová
---
Does she have Russian origins @
paulmara
(her surname)?
---
Re: Vanesa Nikolovová
---
Oh, yeah. If her father was Russian his surname would have been Nikolaev. He is probably Bulgarian, she looks kinda Southern European
---
Re: Vanesa Nikolovová
---
Big jump in the rankings for Vanesa: she's up to a new CHR
352
(+381)
---
Re: Vanesa Nikolovová
---
Vanesa got a MDWC at G2 Pilsen Wilson Cup this week, she drew 17 yo 5th seed Maria Vittoria Viviani (#107) in R1, lost 3 & 4 to her
---
Re: Vanesa Nikolovová
---
Vanesa lost 2 & 4 to Linda Puppendahl (17 yo, #227) in R1 of G1 RPM Junior in Prague on Monday
She should have played the G2 in Slovakia last week as a warm-up
---
Re: Vanesa Nikolovová
---
Vanesa was part of the U16 Czech Team (with Denisa Hindova & Anna Siskova) who've qualified easily for the finals of the Winter Cup last week-end in Veska! They were the 3rd seeds in their group, beat Norway 3-0 in R1 (Anna d. Lily Elida Haseth, 6-2 4-6 7-5; Denisa d. Emilie Elde, 4 & 4; Denisa & Vanesa d. Elde/Reinertsen, 1 & 2), top seeds Romania 2-1 in SF (Vanesa lt. Oana Smaranda Corneanu, 4-6 6-3 3-6; Denisa d. Carmen Roxana Manu, 3 & 3; Denisa & Anna d. Corneanu/Velcea, 6-2 7-6(1)), and 2nd seeds Italy 2-1 in the final (Vanesa lt. Federica Rossi, 1 & 0; Denisa d. Federica Sacco, 4 & 1; Denisa & Anna d. Rossi/Sacco, 3 & 3).
Strong effort by Denisa, especially against Manu who is a year older and just won her National Championships, and against Sacco who on the year-end Tennis Europe Masters in U14 a few months ago!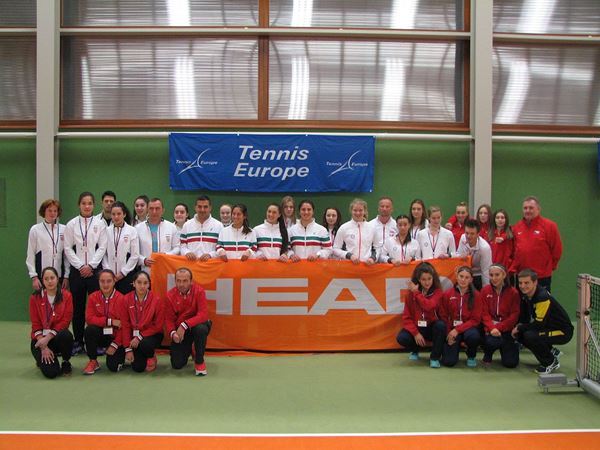 ---
Re: Vanesa Nikolovová
---
---
Re: Vanesa Nikolovová
---
Team Czech Rep (Denisa, Anna Siskova & Vanesa Nikolovova) are through to the big final of U16 Winter Cup!
They beat Hungary 2-1 in R1 yesterday (Anna d. Adrienn Nagy, 7-6(4) 7-6(3)
; Denisa flopped to Reka Zadori, 5-7 6-4 6-7(3)
; Denisa & Anna d. Nagy/Zadori, 4-6 7-5 [10-1]
), and they beat Russia 2-1 as well in SF today (Anna d. Kamilla Rakhimova, 3-6 6-3 6-3
; Denisa d. Alina Charaeva, 2 & 4
; Vanesa & Anna lt. Rakhimova/Tikhonova, 1-6 6-7).
The wins over Rakhimova & Charaeva (who both have had excellent results lately) are excellent!
Final vs. Italy (Rossi, Sacco & Biagianti) is winnable but won't be easy - Rossi & Saco are solid... GL!
---
Re: Vanesa Nikolovová
---
Sadly, Team Czech Rep didn't manage to take the U16 Winter Cup winners trophy back home, they fell 1-2 to Italy yesterday in the final.
Anna got dismantled by Federica Sacco, 0 & 2
; Denisa lost 6-7(2) 6-4 1-6 to Federica Rossi (who is a year older than her though); Vanesa & Anna beat Biagianti/Sacco, 7-5 6-0 but sadly it was too late...
Meh showing by Denisa. I would have expected her to beat both Zadori & Rossi
But 2nd place is not that bad!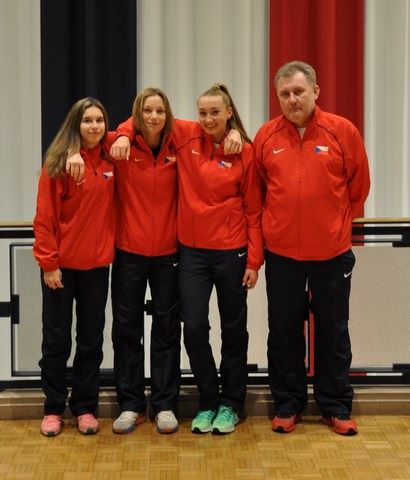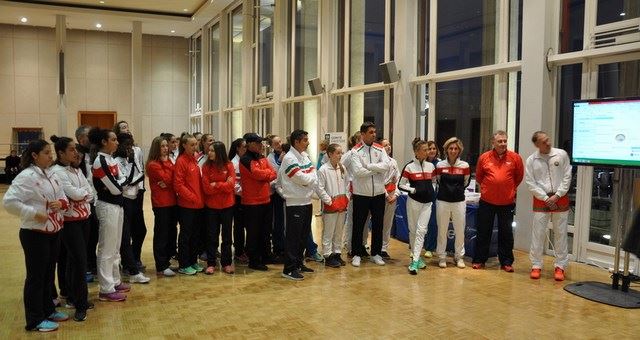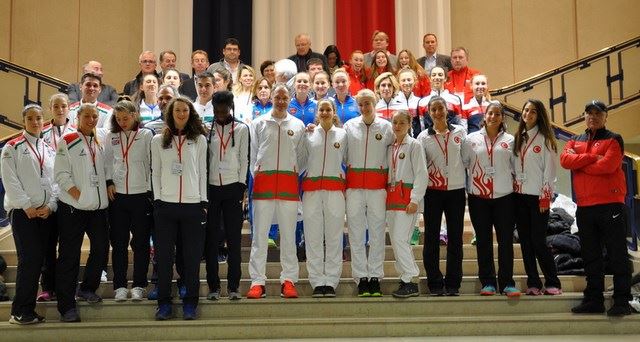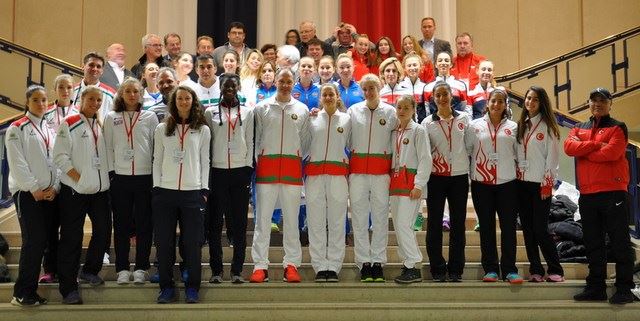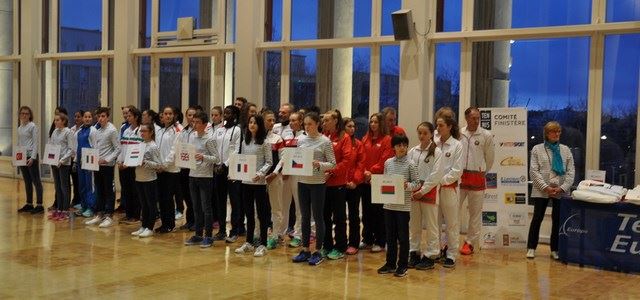 ---
Posting Rules

You may not post new threads

You may post replies

You may not post attachments

You may not edit your posts

---

HTML code is Off

---