Vera Dushevina forum
---
As you can see we have deleted the Vera Dushevina player forum. The reason for this is that it has been pretty much inactive the whole year. As you might be aware, we are trying to limit the number of player forums we create (this has several reasons, stress on the server is one of them), and we feel that, if we are strict with that, we should also look critically at existing player forums. This forum has less than 100 posts in this year, and we feel that is not enough to keep the forum up.
All the threads from the forum has been moved back into the Russian Roulette main forum. If you want some threads merged or anything, discuss it among yourselves and contact the forum moderator or an administrator.
---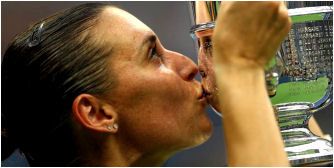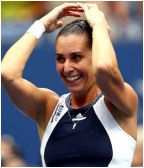 Flavia Pennetta - 2015 US Open Champion
Not every road to everywhere and everything
ends.
Posting Rules

You may not post new threads

You may post replies

You may not post attachments

You may not edit your posts

---

HTML code is Off

---