Cheers for Maria Antonia in her come back!
---
¡¡Vamos Maria Antonia!!
That's from her official web :
Message from Maria to her fans:
Dear fans,
Happy New Year to you all.
I am so happy because i feel very well after my injury. I have no pain and I
started to practice again at around Christmas.
I'll start to play tournaments at the end of January: a 50.000 in
Italy(Ortisei), and then a 25000 in Great Britain. I am in the qualis at the moment at both tournaments, as my ranking fell down to No. 212, and it is like starting all over again, but anyway it is good to play matches again.
After these two tournaments, I'll go to Bogota and Acapulco, but after this plans are not confirmed. As soon as I know I'll let you know.
Best wishes to you all and thanks a lot for your support and the warm messages, which were appreciated. Maria Antonia.
She will play Maria Paola Zavagli in the 1st round of qualy at Ortisei. ¡¡Vamos!!
Good luck for Arancha Parra
& Gisela Riera
also there!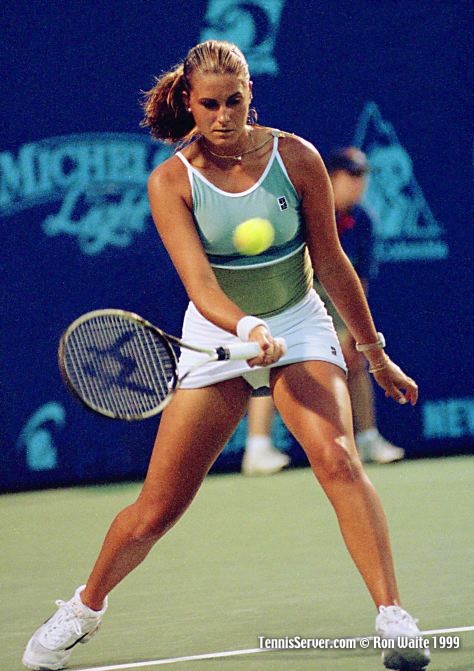 ---
CoNcHiTa ArAnChA mArTa MaRiAjO
Best of luck in your come back Mari Toñi!
No tiene derecho a un ranking especial??????
En caso de q no vaya chorrada de sistema q tiene la wta, en fin, ella a diferencia de muchas contra las q jugara en esas rondas sabe q es buena jugadora, q puede ganar torneos y q tiene el apoyo de todos los fans espanoles, porq no como otras en una jugadora q cae bien a todo el mundo ( al menos eso creo) no solo en Espana sino en todo el Planeta!!!!!
---
"Qui n'a connu
Douleur immense
N'aura qu'un aperçu
Du temps"



Maria Antonia won
!!
She defeated Zavagli 6-2 6-4
Now she will face Mia Buric, from Germany. ¡¡Vamos!!
Gisela Riera also won
5-7 6-2 7-5 over Eva Hoch
but Arancha Parra lost 6-2 7-6 to Zuzana Ondraskova
Good luck Gisela y Toñi in the nex round! ¡¡Vamos!!
---
CoNcHiTa ArAnChA mArTa MaRiAjO
Well Done Girls! Go all the way!
It's great to see that Toñi is back
¡¡VAMOS Mª Antonia!!
It's great to see she's back
Bad News...
Maria Antonia lost againts Buric in the second round 7-6, 6-4
Come Maria!!!
Good luck in the next tournaments!!
---
CoNcHiTa ArAnChA mArTa MaRiAjO
Posting Rules

You may not post new threads

You may post replies

You may not post attachments

You may not edit your posts

---

HTML code is Off

---