Wishing Lindsay well...
---
Sorry to gatecrash Lindsay's area, but I just wanted to wish her a speedy recovery. It's a huge shame that the game will be denied of her talents for too long.

Also, condolences to all the TOPs, any injury is a shame and such a long term injury can never be good.

Wishing you guys well and hoping that your second faves have a good AO...
<font size=5 color=skyblue face="Pristina">for Lindsay...</font>
<embed src="http://us.greet1.yimg.com/img.greetings.yahoo.com/g/img/sfx/flyingeargetwell.swf">
---
Yesterday is history.
Tomorrow is a mystery.
Today is a gift. That's why we call it present.
---
Last edited by marlin; Jan 13th, 2002 at

08:03 PM

.
OMG! I still can't do those flashy things, marlin!
lol
Lindsay, we miss you already!!! Hoping for a speedy recovery! I can't do anything special like marlin
but I am just hoping you well.
---
Good Luck In 2005:
[Martina Hingis] [Justine Henin-Hardenne]
[Cara Black] [Nadia Petrova] [Eugenia Linetskaya] [Patty Schnyder]
[Svetlana Kuznetsova] [Ai Sugiyama] [Su-Wei Hsieh] [Gisela Dulko]
[Maja Matezvic] [Karolina Sprem] [Eleni Daniilidou] [Maria Kirilenko] [Jelena Jankovic]
[Tathiana Garbin] [Timea Bacsinszky] [Kaia Kanepi] [Na Li] [Vera Douchevina]
The Pompous Member Of The Justine Philistines' Society™
Martian 4 Life
Yes, all my condolences to Lindsay and her dedicated fans! As a Martina fan, i have recently experienced my fav suffering from serious injury, so my heart goes out to you all!!
Get well soon Lindsay!! We miss you already!!
---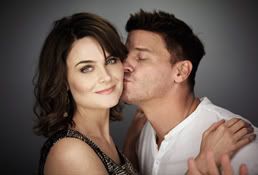 Thanks guys
---
Men när natten är ljus - I ditt sjuttiotalshus
Och du är ånga, spår av ett moln
I en dröm om att fly till någonting nytt

Och du håller så hårt och när längtan blir svår
Så är jag din, din, din att ta med
Att ta ut, att ta in i någonting nytt
thank you all for your kind words for lindsay
---
It's not shyness I have. It's just that I'm not one of those people who loves to open a newspaper of magazine and see myself all the time. I don't like that at all. I prefer to play my tennis which I love, and with which I've been blessed.
LINDSAY DAVENPORT
BBT
Belligerent Bliss on Twitter
BBM
Belligerent Bliss on Multiply
Senior Member
Join Date: Nov 2001
Location: :noitacoL
Posts: 16,998
Get better Lindsay!We'll miss you!!
Senior Member
Join Date: Sep 2001
Location: Australia
Posts: 910
Oh I love the music!!!!!! Makes me want to cry!
---
"They came for the Communists,
but I didn't speak up because
I wasn't a Communist. They came
for the Jews, but I didn't speak up
because I wasn't a Jew. They came
for the trade unionists, but I didn't
speak up because I wasn't a trade
unionist. They came for the Catholics,
but I didn't speak up because I was
a Protestant. Then they came for me,
but by that time there wasn't anyone
left to speak up for me."
Posting Rules

You may not post new threads

You may post replies

You may not post attachments

You may not edit your posts

---

HTML code is Off

---