Re: Claire Feuerstein
---
$100,000+H Cagnes-Sur-Mer:

(1)Romina Oprandi (SUI) d. Claire Feuerstein (FRA) 67(4) 64 63
---
Sveta
Senior Member
Join Date: Mar 2009
Posts: 5,312
Senior Member
Join Date: Mar 2009
Posts: 5,312
Re: Claire Feuerstein
---
Claire à Roland Garros
---
Sveta
Re: Claire Feuerstein
---
(5)Katarzyna Piter (POL) v Eva Birnerova (CZE)
Yurika Sema (JPN) v Julia Cohen (USA)
Kristina Kucova (SVK) v Paula Kania (POL)
Maria Sanchez (USA) v (13)Claire Feuerstein (FRA)
---
Tennis Tipping
Singles (Rank:10) (High:10)
Titles(7): 2013-50k Limoges | 2014-50k Burnie,100k Contrexeville | 2015-25k Irapuato| 2016-Tianjin,50k Ankara| 2017 - Stuttgart
Doubles (Rank:5) (High:1)
Titles(11): 2013-25k Koksijde,25k Westende | 2014-Auckland,50k Osprey,'s-Hertogenbosch,100k Contrexeville | 2015-25k Irapuato,Beijing | 2016-50k Essen,Wimbledon,50k Ankara
Senior Member
Join Date: Mar 2009
Posts: 5,312
Re: Claire Feuerstein
---
Claire win her 1st title in 2014 in Croissy-Beaubourg ( $50.000 )
R1 (5)Claire Feuerstein (FRA) d. Kristina Kucova (SVK) 75 63
R2 (5)Claire Feuerstein (FRA) d. Kateryna Kozlova (UKR) 63 64
QF (5)Claire Feuerstein (FRA) d. (wc)Lyudmyla Kichenok (UKR) 63 76(2)
SF (5)Claire Feuerstein (FRA) d. (Q)Tereza Smitkova (CZE) 62 62
FR (5)Claire Feuerstein (FRA) d. Renata Voracova (CZE) 63 46 64
Senior Member
Join Date: Mar 2009
Posts: 5,312
Re: Claire Feuerstein
---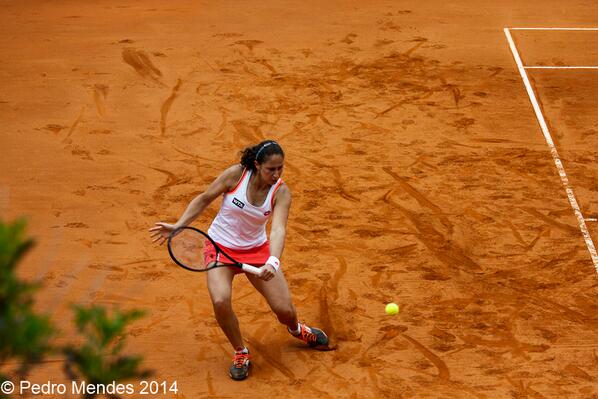 ---
Tennis Tipping
Singles (Rank:10) (High:10)
Titles(7): 2013-50k Limoges | 2014-50k Burnie,100k Contrexeville | 2015-25k Irapuato| 2016-Tianjin,50k Ankara| 2017 - Stuttgart
Doubles (Rank:5) (High:1)
Titles(11): 2013-25k Koksijde,25k Westende | 2014-Auckland,50k Osprey,'s-Hertogenbosch,100k Contrexeville | 2015-25k Irapuato,Beijing | 2016-50k Essen,Wimbledon,50k Ankara
Re: Claire Feuerstein
---
Clair will next play Swiss Interclubs NLA for TC Stade-Lausanne. Also with her in the team are Viktorija Golubic, Magda Linette, Aurélie Vedy, Lara Michel and Sara Orellana.
---
Cause We Got That Fire - Inbar, Barbie, Giulio, Kat

Timi B / Belinda B / Cucumber / Jil T
ALG / Petko / Angie / Robson / TayTo
Masarova / Viki G / Legend / Patty
formerly known as Mr. Joyful, MUFFIN MONSTER, S.T.A.R. and Cucumber_Conny.
Re: Claire Feuerstein
---
AO Qualifying
(8)Andreea Mitu v Claire Feuerstein
Anastasiya Vasylyeva v Hiroko Kuwata
Urszula Radwanska v Naomi Broady
Mandy Minella v (16)Paula Ormaechea
---
Tennis Tipping
Singles (Rank:10) (High:10)
Titles(7): 2013-50k Limoges | 2014-50k Burnie,100k Contrexeville | 2015-25k Irapuato| 2016-Tianjin,50k Ankara| 2017 - Stuttgart
Doubles (Rank:5) (High:1)
Titles(11): 2013-25k Koksijde,25k Westende | 2014-Auckland,50k Osprey,'s-Hertogenbosch,100k Contrexeville | 2015-25k Irapuato,Beijing | 2016-50k Essen,Wimbledon,50k Ankara
Posting Rules

You may not post new threads

You may post replies

You may not post attachments

You may not edit your posts

---

HTML code is Off

---