BAEjing (Jeanette) LIN
---
A thread for Baejing Lin
Jeanette (Baijing) Lin has been on my radar for a while now ever since she won the 14s Championships in 2014 beating Violet in the final.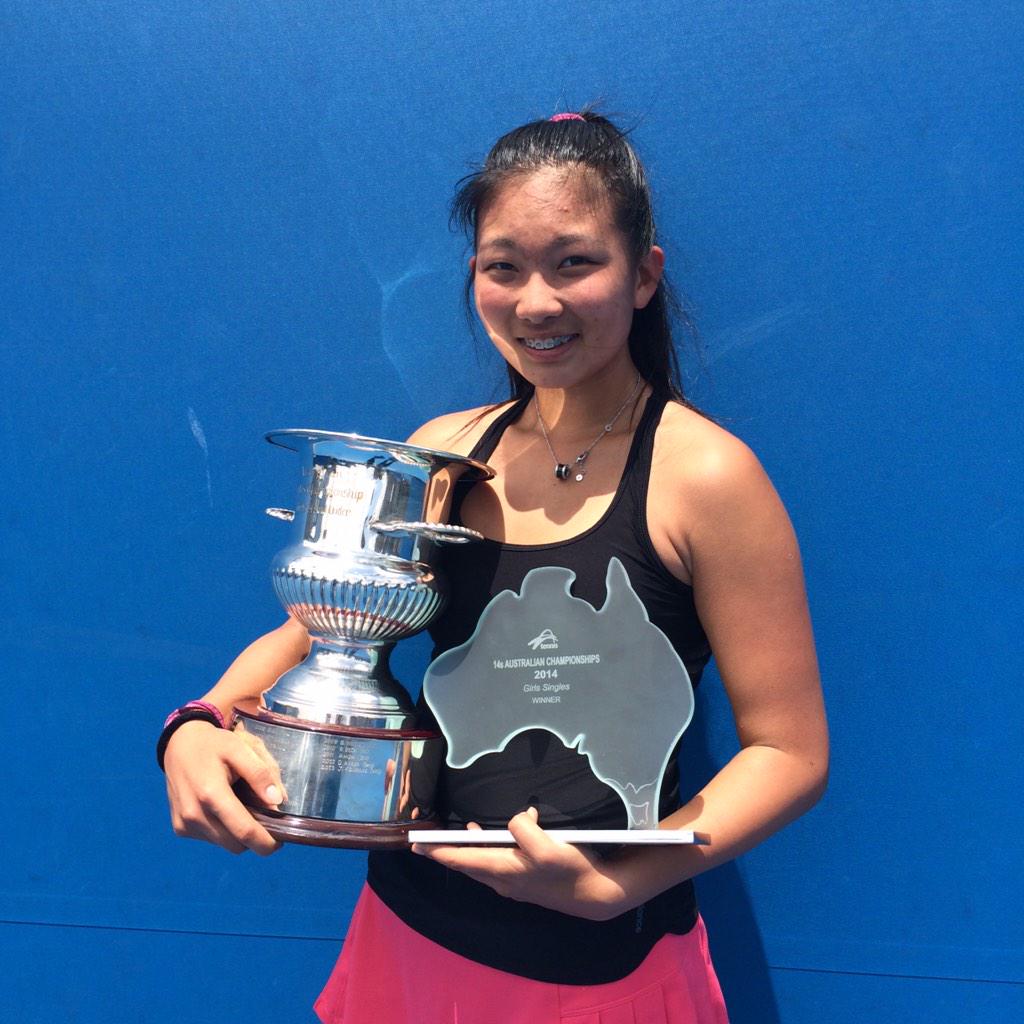 Born in Beijing, China on 11 February 2000, Jeanette is one of Australia's best 2000 player alongside Violet Apisah and Destanee Aiava.
One week later after winning the 14s Championships in 2014, Jeanette reached the 16s Championships, losing to Jaimee Fourlis in the final.
However, Jeanette had a disappointing 2015 where consistency costed her and she was losing to the likes of Alexandra Walters.
BUT! The Bae has started to string it all together in the last couple of months where she reached the SFs of the Australian Open Junior Championships, beating Craciun, Kankova and a walkover Andreescu before losing to Sara Tomic. Bae then went to reach the SFs of the G3 in New Zealand, and today she has won her first G1 of her career in Thailand
Jeanette started 2015 in the junior ranks outside the top 200 but should now leap up into the top 60
Some highlights of her ability here:
Re: BAEjing (Jeanette) LIN
---
New CHR for Bae at #44 now
Re: BAEjing (Jeanette) LIN
---
Unfortunately Bae's been in crap form since that G1 in Thailand. Hasn't won a match in ages and didn't change at RG. Was leading qualifier Stefanini 60 10 but lost 60 26 26
Thought she had it at 60 10 as she had only lost 14 or so points then
Re: BAEjing (Jeanette) LIN
---
Lost R1 to Gracheva. Hasn't won a match in a while now...
Re: BAEjing (Jeanette) LIN
---
Bae @ WC playoff doubles with Fourlis
Re: BAEjing (Jeanette) LIN
---
AO Juniors
Posting Rules

You may not post new threads

You may post replies

You may not post attachments

You may not edit your posts

---

HTML code is Off

---