Can you identify this Prince bag for me?
---
I bought a Prince tennis bag a while ago (3-4 years ago I think)... But then when I got it, it was way too big and I didn't like it.
Now, I'm trying to sell it, because it is still in perfect condition and has not been used... But I can't find the name of it anywhere
.
Here it is: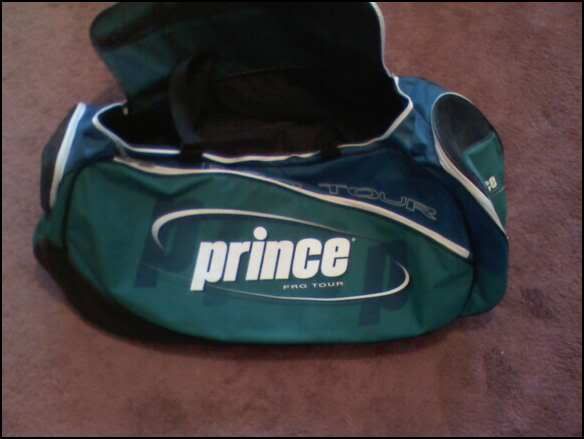 It's Prince, green, and says "Pro Tour" on it next to the logo and also along the top (although only the word "Tour" is visible in this picture).
I've tried googling Prince bags, Pro Tour Prince bag, and any combination and can't find it
Anyone?
---
I used to list my favorite tennis players here...
...then they all retired.
I used to keep track of my rankings in fantasy games here...
...then I realized how much I suck.
I used to update this signature, once in a while...
...then I realized no one actually reads it.
Posting Rules

You may not post new threads

You may post replies

You may not post attachments

You may not edit your posts

---

HTML code is Off

---