Re: Repeatable Quest: Monthly Blog
---
The picture and blog are amazing
---
2015 saviors of the WTA
KAROLINA PLISKOVA 46 76 64 DOMINIKA CIBULKOVA 62 36 63 LUCIE SAFAROVA 64 63
MARIA SHARAPOVA 64 63 FLAVIA PENNETTA 76 76 SERENA WILLIAMS 76 36 76
MARIA SHARAPOVA 63 62 SERENA WILLIAMS 36 64 62 ZARINA DIYAS 60 60 SERENA WILLIAMS 36 62 63
SARA ERRANI 75 63 ANASTASIA PAVLYUCHENKOVA 16 60 60 SIMONA HALEP 63 46 64 JOHANNA KONTA 64 60
Senior Member
Join Date: Jan 2009
Location: NYC
Posts: 1,461
Re: Repeatable Quest: Monthly Blog
---
What an amazing month! I won my first tournament which was fantastic. I just cracked the top 5 after Miami which is amazing. I think with the Clay season just about to start it's time for me to get a little extra spicey. I see this league turning very quickly. The top players of old have not been keeping up with the likes of myself, Serena, Zooey and Leslie. Even Zooey's sister Emily has been playing quite impressively. Anyway, off the court everything is going well. I think I was the only player to be asked to be part of the first video game to include celebrities to play tennis. Of course, minus the exceptions of the "real" tennis players. HA! After my success as of late, I was asked to do Dancing With The Stars but I can't risk it. As much as I'd love to do ten million times better than Monica did embarassing herself, I don't want to get hurt nor miss Roland Garros or the other slam from my homeland. Winning Wimbledon would be amazing. Especially rubbing it in the other spices faces and even better, probably Serena. Until next month, ciao.
---
V. Williams | F. Pennetta | K. Bondarenko | A. Bondarenko | S. Williams | V. Zvonareva | S. Errani | D. Cibulkova
FITD: Current Rank: 60 (09/21/15) | Best Rank: 16 (June 25, 2012)
Best Performance: Pattaya '11 (3rd) | Madrid '11 (2nd) | Bad Gastein '11 (4th) | Dallas '11 (WINNER) | Paris '12 (3rd) | Acapulco '12 (4th) | Linz '12 (6th) | Luxembourg '12 (3rd) | Sydney '13 (3rd) | Stanford '14 (5th) | Quebec City '14 (4th) | Tashkent '14 (4th) | Bastad '15 (6th)
Re: Repeatable Quest: Monthly Blog
---
!~Delta's April Blog~!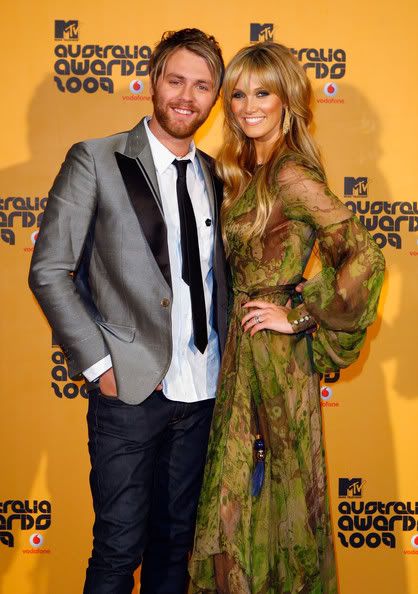 Delta and Brian at the kickoff party in Miami

Hey guys!! I am feeling much better this month, as i finally started to know how to win matches again, what a miracle!!

First in Indian Wells, i got through to the third round before losing to an unexperienced newcomer in tow tiebreak sets, i was just so frustrated with that loss, i think i broke nearly 6 racquets in the whole match, (Luckily i brought 7 racquets in that match) and also 10 more after the match!! I think i was just like a crazy woman that was just escaped from a psychiatric hospital, and there was just so many sand blowing into my hotel room..... I was just so depressed at that time. Fortunately, Brian comforts me a lot after that "Sh*t" match, and he is just so sweet!!! So we decided to go to Miami directly after the match as Miami is one of my favourite cities in the world!!

My performence in Miami was a lot better!! And that maybe because of my silly and ugly ex, Mark Philippoussis. As before the tournament starts, i suddenely saw him practising on one of the training courts, and i heard that he is trying to request a WC to play in there. Before i got into the training court and use my serve to kick his ass, he suddenely fell down and screamed, he was injured!!! He just shouted like a woman after falling down, and it was just so funny, i feel a lot better after seeing such a funny scene!! And i got thorugh to the fourth round there before losing to Mel C, 7-6(3) 4-6 6-7(3) who is a very great player that had just won Indian Wells in the previous week. I did well in that match, pushed a lot pressure on her, unfortunately i lost that match, but at least it seems that my form is back once again, and i really hope my great form can last long.... As i know i am gonna suck in the coming claycourt season, and i really hope that i can improve that, and hope you guys can keep supporting me!! See ya in May!!
Posting Rules

You may not post new threads

You may post replies

You may not post attachments

You may not edit your posts

---

HTML code is Off

---