Re: Quest #2: Hello World
---
No deadline, you can do it whenever you want
---
2016 saviors of the WTA
ANGELIQUE KERBER 63 75 DOMINIKA CIBULKOVA 60 60
LOUISA CHIRICO 60 60 IRINA-CAMELIA BEGU 63 62 KARIN KNAPP 63 67 60
Re: Quest #2: Hello World
---
Emily Deschanel
Emily is the daughter of billionaire producer, and rising composer Bli-Ng B-ling, and bombshell Angelina Jolie. She has a sister named Zooey; Zooey is an accomplished actress, and the two Deschanel sisters used to be very close, though they are markedly different in many ways. Emily enjoyed a blissful childhood in Marseille, France; unfortunately, when she was nine, jealous bitch Kelly Clarkson set their house on fire, and Emily's parents died saving Zooey and her. Her parents always dreamed of her making it as a brilliant scholar, as Emily always seemed to be the nerdier of the two sisters; as we shall see, Emily fulfilled that destiny, and much, much more.
Emily attended Harvard University, where she exceptionally completed THREE majors, in Anthropology, Physics and Theater. After winning a Rhodes medal and being nominated for a Nobel Prize in Physics for her work on spontaneous broken symmetry in subatomic physics (at the age of 28!!!), Emily ran for Congress in Kentucky, where she won over the hillbillies with her sultry charm and her down-to-earth, can-do attitude. Emily represented Kentucky's 3rd congressional district in Congress from 2003 to 2007, where she also became the youngest Congress member ever. Emily is also an avid oboeist; while representing the third district, she also juggled a musical career as the principal oboeist of the prestigious Boston Symphony Orchestra. Yet, all these achievements did not satisfy Emily's ever demanding self. She auditioned for the lead role in drama
Bones
and Emily got the job without breaking a sweat, as the director exclaimed, "She is just perfect for this job." (Later, some jealous bitches claimed she only got the job because she provided sexual favors to the director but this was debunked.)
This happened in 2007 and marked a new beginning in Emily's life. Up until that point, Emily was never very interested in boys, though it's not as if she was lacking in suitors. Her gorgeous body, her captivating eyes, high cheekbones and innocent yet sultry look drove hordes of men crazy, yet as a devout Christian, Emily managed to somehow deflect all this unwelcome attention, occasionally showing off her Black belt karate skills. Yet all this changed when she met David Boreanaz, the other lead actor, on the set of
Bones
. David proved that not all men were jerks
and instead of trying to get into her pants the first day they met (like pretty much everyone else), David seduced her with his sense of humor, knowledge (David was a Chemistry major) and beautiful love poetry (David was also a poet). One year later, the two married.
Emily and David's first kiss
Yet in spite of all this, Emily was not a completely happy woman. Sure, she was married to a gorgeous hunk, had been nominated for a Nobel Prize, had an approval rating of 76% while in Congress, was part of a world-class symphony orchestra, and was a Rhodes scholar, but she found out she was missing something: family
While pursuing her career as scientist/politician/musician/actress, Emily had lost touch with her beloved baby sis Zooey. When Emily learned that Zooey was currently active on the RPG circuit, she did not hesitate: she brushed off her tennis shoes and quickly joined. Emily looks forward to adding "tennis player" to her resume while reconnecting with her sister.
---
Last edited by Ellery; Feb 22nd, 2009 at

02:33 PM

.
Re: Quest #2: Hello World
---
Welcoming Kristen Bell to the Tour!



American Kristen Bell, in her late twenties, is trying to diversify her portfolio. Kristen got her big break winning the main role of Veronica on the cult teen-drama Veronica Mars. The show enjoyed great success, however lasted a mere three season thanks to the retards at The CW preferring shit like Pussycat Dolls Presents
.
Critically acclaimed NBC hit show Heroes was eager to snatch a big ticket star like Bell and wrote her into the show to include her in an already incredible cast. Bell showcased her acting abilities, though decided to pull herself from the show during it is third season with the show struggling with ratings and odd story scripts.
Kristen will now try her hand at the Tennis RPG tour, a past time she loves to play keeping herself in top shape. "I play quite often during free time, so I decided to see how good I really am and signed up. With heroes becoming an ongoing stinker, I pulled myself from the show in order to launch a successful tennis career" the current IT-girl said during an interview.
"It will be tough juggling my tennis career and my building movie career, but I think I can manage. Having worked long hours playing the main character on Veronica Mars for 3 years I think I can handle the Tour." It seems like the Tennis RPG Tour has found its resident IT-Girl.
---
Jelena Dokic.Vera Zvonareva.Tatiana Golovin.Mary Pierce.Monica Seles.Martina Hingis.Anna Kournikova
Senior Member
Join Date: Feb 2009
Posts: 137
Re: Quest #2: Hello World
---
Carice Anouk van Houten
Carice van Houten was born on the 5th of september 1976. She started her carreer in 1997 as an actress. In the beginning she was acting on stage aswell as in movies and kept on doing this till now.
In the first part of her carreer she was only acting in Holland, but since the movie Zwartboek came out in 2006, she started an internatinal carreer. About Blackbook (teh english name of the movie) Carice said:
"It was a great role to play and I'm happy I got the chance to play a role in this movie."
About the filmmaker Paul Verhoeven she said:
"I was really scared. I saw a documentary about him making films in the 70's and he was screaming. So I was a little afraid of that. I know a lot of people want to hear something else, like crazy stories, but he was really the sweetest director I could have had. You need somebody who leads you, and he did. Every morning when I came on the set, I thought, "maybe this is the day he's going to explode", but it never happened."
Her latest success in a movie is in Valkyrie. Again a movie about the second world war. That ske plays again in a movie about this war she's clear:
"In Holland, we learn that we were the victims, and the Germans were all bad. I was brought up with that as well. My father is a little milder, but the fact that I have a German boyfriend now....twenty years ago, he would have had bigger problems with it. So, it's still a big thing. The Dutch peopled traded the most Jews of all the countries. I knew already that we were not the heroes that were in the books."
And that brings us to her boyfriend. Since 2006 she's living with the German actor Sebastian Koch, who she met on the set of Blackbook, where he played also a role.
Van Houten has now moved to tennis RPG because she can use every help for her international carreer. And it's better to been known as a sportive actress than as a drinking or blowing one. Carice van Houten will be a new gift to the Tennis RPG Tour.
Re: Quest #2: Hello World
---
Welcome welcome more bitchy catfights I foresee
Re: Quest #2: Hello World
---


Mariah Carey




Mariah Carey, known intimately as Mimi or MC, is one of the hottest celebrity in the entertainment industry. Being the lone child of Mr. John Carey, a world-wide famous producer, and Maria Callas, one of the greatest opera singers of all time, she has been involved in the industry for almost 2 decades, starting at the age of 10.




She is mainly a singer-songwriter herself. She is claimed to possess 6 octave vocal range, hence known famously for her belting ability and also whistle register. She has produced 10 multi-platinum albums, sold approximately 830 million copies world-wide to date, a record that is unsurpassable forever. Plus, she has a total of 31 #1 singles, making her the only singer to have this achievement and also at least 2 #1 hits in every album, yet another record won't be broken any time in the future. With her most recent album "The Emancipation of Mimi" out not long ago, she has broken yet some records that are too much to be explained.




As an actress, she has been lucky throughout her career as her father is involved in some huge movie box hits before. She has played numerous memorable characters, which includes the most famously known to play as a singer who wastes all her chances and talent in the movie "Glitter". Besides, she has won a couple of Academy Awards for best actress for her acting ability in "Glitter" and also in "Pull", acting as a lunatic social worker.




Despite being busy and has a hectic schedule, she has spent some time to try on other area - sports. She had picked up baseball game during her teen years and had played professionally for 2 years with male pros. However, things don't work that well and she finally backed out from the sport after a few embarrasing moments. After a long period, she chose to play tennis during her past time. She just started playing for a few months before joining the RPG tour.




"Well, it'll be an amazing experience for me to play in the tour. I know I might not be the best but I'm sure that with my popularity, the tour will be very successful and famous in the whole world, boosting the tour's recognition. I just want to enjoy my time in the tour and make some new friends, you know, this is what sports is all about. Anyway, I'm hoping to do my best of course although it's sort of a part-time work for me."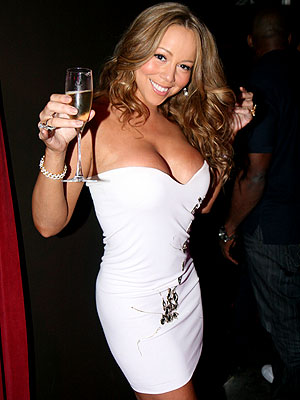 Re: Quest #2: Hello World
---
Glitter
Baseball throwing Mariah
---
2016 saviors of the WTA
ANGELIQUE KERBER 63 75 DOMINIKA CIBULKOVA 60 60
LOUISA CHIRICO 60 60 IRINA-CAMELIA BEGU 63 62 KARIN KNAPP 63 67 60
Re: Quest #2: Hello World
---
I know it's a little too late to write Delta's biography, but i am just so desperate for that 3 points!!!!
Delta Goodrem(AUS)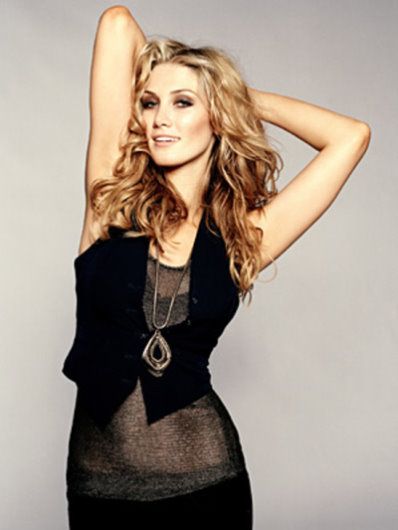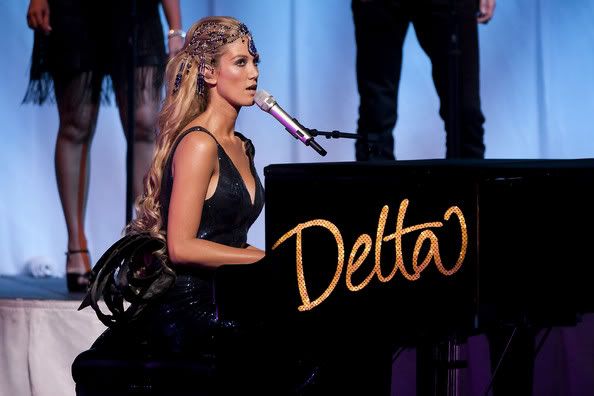 Delta Goodrem, 24 years of age, from Sydney, NSW, Australia, had so many interests herself in her young age, including music, dancing, acting and as well as playing tennis. And at the age of 17, Delta started her music career, where she had most of her success on. Delta was known for her great natural voice and colourful personal singing style, and she was recognised as one of the most talented and unique Australian singer, all her three albums have made to the top position of the Aussie ARIA Album Chart.


Delta also had a very colourful personal life. And the most memorable experience that she has faced in her life is simply her battle against Hodgkin's lymphoma at the beginning of her talented music career, Delta lost her hair during the battle because of the need for chemotherapy, and this may probably be the reason why Delta is so mentally tough during her tennis matches.


And Delta has also experiened three loves in her life so far, namely Blair McDonough when she was fliming soap Neighbours, and tennis player Mark Philippoussis in 2004, and also the now-lover and the most important man in Delta's life, Brian McFadden, they have already engaged, all the fans definitely will wish this couple best of luck.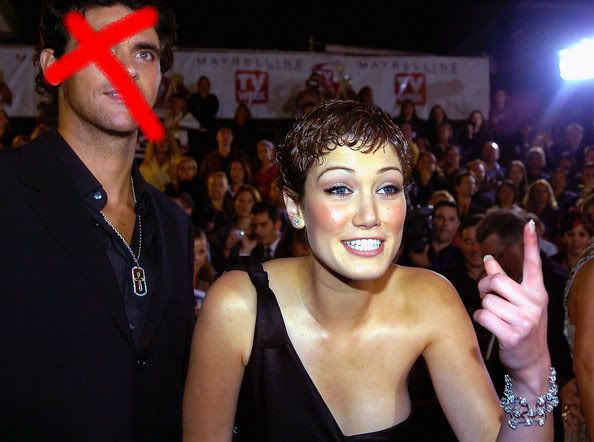 After spilling out with Mark, Delta was thinking about a revenge to him, and she suddenely wanted to be a professional tennis player to get more achievements than Mark and wanted to face him in a mixed doubles match to kick his ass! Because of Delta's high determination, Delta finally joined the Tennis RPG Tour, and hope to get some success in tennis besides her colourful music career!! Her aim is to reach the world no.1 ranking, win the Aussie Open and kick Mark's ass in the legend event at a Grand Slam. We wish Delta best of luck and hope she can be OK to handle both careers!!

(This is how Delta practise with Brian)
Posting Rules

You may not post new threads

You may post replies

You may not post attachments

You may not edit your posts

---

HTML code is Off

---