NeverWoz
Join Date: Feb 2002
Posts: 27,112
Mandy beats Smashnova 6-0 6-2!
---
Mandy absolutely crushed Anna Smashnova 6-0 6-2! She sure showed her who the best short player is.
Does nayone know who she faces next?
Was beaten to posting this
Its either Ai Sugiyama or Elena Dementieva... I guess that match will be played later on tonight. But by the time anyone reads this the answer will be known
NeverWoz
Join Date: Feb 2002
Posts: 27,112
The match is going on right now I think.
It's Ai
Well done Amanda, great result!
---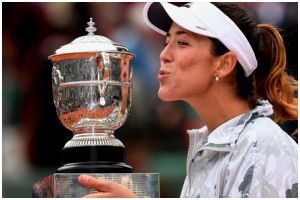 What would you say if we could make
something amazing
Senior Member
Join Date: Dec 2001
Location: Melbourne, Australia
Posts: 4,704
Possibly her best win of the year?
Great stuff Amanda
Yeah, might actually be one of her best wins in 2002! (hadn't thought of it yet)
---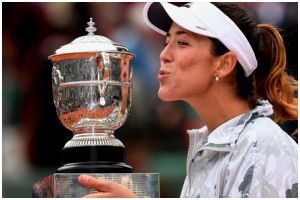 What would you say if we could make
something amazing
Senior Member
Join Date: Jun 2002
Location: South Africa
Posts: 1,820
well and truly walloped (hope spelling is correct)... well done amanda
Posting Rules

You may not post new threads

You may post replies

You may not post attachments

You may not edit your posts

---

HTML code is Off

---