Senior Member
Join Date: Mar 2011
Posts: 13,362
Quote:
Originally Posted by
young_gunner913
View Post
Um... You made a comment in this thread regarding Serena/Patrick's relationship which I'm pretty sure has nothing to do with you. Typical Marthatard, always throw shit but once they get hit back they scream and cry foul. Jimmie has said nothing that has crossed the line. If posters on here are allowed to discuss the sexual orientation of players such as Schiavone, Kuznetsova, Hercog, etc. Why can't they talk about Martha's as well?
And how is that any of your concern the way we act anyway ? I just find his arguments stupid and I'm clearly not the only one, this poster just like you has the habit to question Maria's every decision and not only he does that but he is also doing his very best just so other people believe it with poor arguments. He contradicted himself more than once in his essays.
Junior Member
Join Date: Dec 2012
Posts: 23
Re: BOMBSHELL: Maria Sharapova def. Serena Williams
---
Good for her. I doubt she will be doing it on the tennis court anytime soon, or ever again perhaps.
Re: BOMBSHELL: Maria Sharapova def. Serena Williams
---
Party's over.
---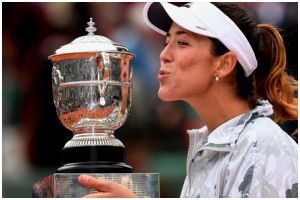 What would you say if we could make
something amazing
Posting Rules

You may not post new threads

You may post replies

You may not post attachments

You may not edit your posts

---

HTML code is Off

---