Linz 2nd Q: Castaño def Camerin 2/6-6/0-6/3
---
One more match Cata
---
*Molinero*Bua*Radwanska*Wozniacki*Schiavone*Schynd er*

*Peng*SuarezNavarro*Rybarikova*Hibi*
*Irigoyen*Ormaechea*Pella*Lucero*Pereira*
*Kurata*Gamiz*SaiSai Zheng*Errani*Ce*ForetzGacon*
.Podoroska.Tumosa.HaddadMaia.PerezRojas.Petit.
*Goncalves*Pigossi*DuqueMarino*
Re: Linz 2nd Q: Castaño def Camerin 2/6-6/0-6/3
---
Keep going Castano
Make cut off for Oz Open
Anne Keothavong
---
TT 2010: Won 100k Bronx DW/Matthias, 50k Athens DW/Håkon
TT 2011: Won WTA Strasbourg, WTA Quebec DW/Phil=).
TT 2012: Won WTA P5 Cincinnati,WTA Auckland,Birmingham,Hertogenbosch,Luxembourg,50k Bronx,25k Rockhampton DW/Phil=)
TT 2013: Won 25k Rancho Santa Fe DW/Phil=)
TT 2014: 1/2 Kuala Lumpur Singles,Won WTA FlorianapolisDW/Phil=),25k NottinghamDW/Phil=),F Istanbul 50kDW/Phil=)
Re: Linz 2nd Q: Castaño def Camerin 2/6-6/0-6/3
---
Quote:
Keep going Castano
Make cut off for Oz Open
Anne Keothavong
Anne's been suffering from a foot injury but tried to play because she has so many points to defend. She'd be better taking the hit and taking the rest of the year off.
Nice win from Catalina, would be nice to see her in a WTA main draw again.
Junior Member
Join Date: Jul 2011
Posts: 95
Re: Linz 2nd Q: Castaño def Camerin 2/6-6/0-6/3
---
Clay courter in Linz aahaaaaah
Re: Linz 2nd Q: Castaño def Camerin 2/6-6/0-6/3
---
Ka Mei lin
---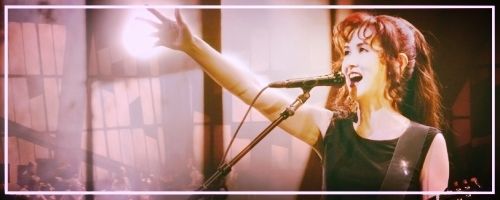 急げ悲しみ 翼に変われ
急げ傷跡 羅針盤になれ
Posting Rules

You may not post new threads

You may post replies

You may not post attachments

You may not edit your posts

---

HTML code is Off

---