Team WTAworld
Senior Member
Join Date: Mar 2002
Location: Paris
Posts: 11,719
Caption one of these: Marat Safin
---
1.
2.
3.
"Just doing some sit-up exercises, isn't that allowed??"
4.
---
A man may fight for many things. His country, his friends, his principles, the glistening ear on the cheek of a golden child. But personally, I'd mud-wrestle my own mother for a ton of cash, an amusing clock and a sack of French porn.
1. resting his arms
2. resting his neck
3. resting his legs
4. resting his entire body
---
Everything you do continues long after you've gone
Team WTAworld
Senior Member
Join Date: Dec 2001
Posts: 7,824
I love that Marat
---
Cogito, ergo sum.
Nice pictures
The 1st one's really funny!!
Senior Member
Join Date: Jun 2002
Location: Vienna / Austria
Posts: 836
thanks a lot for these funny pics!
nice pics
---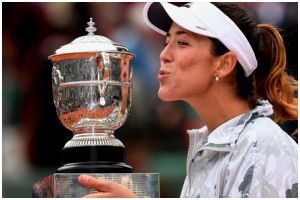 What would you say if we could make
something amazing
Junior Member
Join Date: Mar 2002
Posts: 23
---
#1 - Practicing for later...
#2 - Kiefer made him a little too excited
#3 - Maybe it will look bigger from this position
#4 - Ahh, now that the match is over the real workout begins...
---
"I'll tell you the truth as soon as I figure it out."
"Not only is life a bitch, it has puppies."
Go Venus, Serena, Monica and Chanda
Senior Member
Join Date: Sep 2001
Location: Dallas, TX
Posts: 18,115
palpitations on this end
Posting Rules

You may not post new threads

You may post replies

You may not post attachments

You may not edit your posts

---

HTML code is Off

---