Hingis in St. Moritz now
---
A recent article from the Swiss paper, Blick
http://www.blick.ch/sport/tennis/in-...es-leben-79936
and a rough, literal translation, done by hingis.org member, igi.
Quote:
[...] Close to the beautiful animal, Colibri, stands, proud and extremely in good mood, the owner, Martina Hingis.

[...] "I certainly won't say anything about tennis for the moment", she says, full determination.

But ... she is afraid that her horse sport could be affected by the cocaine affair. "I hope that the ban doesn't apply for the national horse jumping tournaments." Though, if she needs the license of the National Association to take part in a tournament, she can't compete.

Martina, who takes horseriding holidays in the region of Engadin since Monday without her new friend the Ukrainian billionaire Alexander Onishenko, seems completely to have found her happiness on the back of her new horse. On Saturday, she took part with 130 other people in a "Ride for charity". [then they describe the place where they ride through, including St. Moritz]

[money given to a working place for handicapped people, and to a family: each 5000 Franken] The organizer whispers, so that Hingis doesn't hear: "Martina gave spontaneously the double of the amount to the family. But she doesn't want everybody to know." She also seems to be very modest when it comes to her accommodation. She stays in a small hotel close to the stall. "I have the view on the Airport of Samedan", she says and smiles.

... "It was a fantastic day. I enjoyed the nature and the atmosphere with the riding friends completely", she said when she's back to the stall.

The cocaine-affair seems to be far away for her in this sane mountain world. It seems that she wants to let this feeling last still a little bit. Hingis: "I don't know yet when I'll leave the Engadin".
---
I ♥ Hingis
Senior Member
Join Date: Dec 2006
Posts: 5,486
Re: Hingis in St. Moritz now
---
Hingis
Re: Hingis in St. Moritz now
---
Hingis!!!!
---
I ♥ Hingis
-LIFETIME MEMBER-
Join Date: Feb 2006
Posts: 23,464
Re: Hingis in St. Moritz now
---
Martina, good to hear that she´s fine! You´re being missed so much...
Senior Member
Join Date: Jun 2007
Posts: 1,216
Re: Hingis in St. Moritz now
---
I Fu**** Love And Adore Her. Everybody Does In Some Way. Farewell Martina. Remembered Forever.
Re: Hingis in St. Moritz now
---
---
Bitttchhhhhhhhhhhhhhhhhhhhhhhhhhhh You Better Pay It Honey! The Devil Is A Liar!!!!! Bitches Get Interviews And Shit? Where They Do That At Honey? Girls Are Late Honey!!!! The Queen Needs To Get Into It Honey Cause The Girls Is Late Out Here! Yes Honey Im Throwing Epic Shade!

Management!
Re: Hingis in St. Moritz now
---
Thanks for the article
---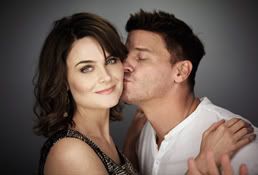 Re: Hingis in St. Moritz now
---
Hingis !!!!!!!!!!!!
---
QUIERO JUGAR AL TENIS TODO EL DIA Y QUE LA GENTE SE RIA DE MI DRIVE ...
PROUD SPONSOR IN ARGENTINA OF

ANA IVANOVIC
Posting Rules

You may not post new threads

You may post replies

You may not post attachments

You may not edit your posts

---

HTML code is Off

---