WTA, ATP planning four joint showcase events by 2009
---
Sorry in advance if this has been posted. I went back about 3-4 pages tho seeing if I could find it posted.

WTA, ATP planning four joint showcase events by 2009

ZURICH, Switzerland (AP) -- The WTA and ATP tennis tours want to have four major joint tournaments beside the Grand Slams starting in 2009, the head of the women's tour said on Wednesday.

For now, both tours come together at six stops outside the Grand Slams -- Sydney, Memphis, Indian Wells, Key Biscayne, New Haven, Tokyo -- but the tours want to showcase their talent better.

"The four Grand Slams are the pillars of tennis. But after that I think there's room for four additional combined mandatory events around which we have this common vision," WTA Tour chief executive Larry Scott said at the Zurich Open. "I think we should be able to put most of the pieces in place by 2009.

"One of the best things that could happen in tennis from my perspective is for the ATP and WTA tours to work more closely together. Both tours are excellent on their own but they're better together at the appropriate times."

The purpose of showcasing four non-Slams is to create more big stages with the best of men's and women's tennis "because that's what creates stars and excitement," Scott added, "and that hopefully translates to the other weeks on the tour when people want to see the stars come to town."

Key Biscayne in Florida, long considered the "fifth Grand Slam," was one certainty for 2009, as it offered equal prize money which will characterize all four events, Scott said.

Another could be Indian Wells in California, also already a multi-week combined event but currently only a mandatory event on the men's tour and not the women's.

"So we'd have two in America in March," Scott said.

Those will be followed by a clay event before the French Open. European tournaments which have expressed interest include Madrid, host of one of the men's Masters and 2006 season-ending WTA Championships; Rome, which hosts the men and women in successive weeks; and Monte Carlo, which also features a men's Masters.

The fourth will likely be in Asia, indoors or outdoors, late in the season.

"China would be the most logical market given the development of tennis, in particular the women's game," Scott said.

Scott said he and ATP chairman Etienne de Villiers hoped to eventually stage their year-end championships together but that will have to wait until both tours can coordinate their calendars.

The WTA is planning to finish its season two weeks earlier to give players a longer offseason in an effort to reduce the number of injuries and withdrawals on the tour.

"Etienne and I would love to see that happen, together at a joint event ending the season," Scott said. "It would be a nice end to the story of the season, where the circuits come together with a big bang.

"But it's unlikely to be part of the initial rollout of the new order in 2009. The men so far cannot streamline their calendar and end it as early as we do, and I'm not sure I want to sacrifice that. So it could take a few more years but it's certainly desired eventually."

Scott also cited commercial complications, with the WTA and ATP each having different sponsors, and television broadcasters partners.

"There's been a lot of talk about it even before I left in 2003," said Martina Hingis. "I enjoy the big events like Miami and Indian Wells and the Grand Slams. It makes things interesting for fans to see both sides and the difference between the two, men and women. It makes it more attractive."
---
Queen Vee, Super Rena, Krazy Kuzzie
It'll be funny if they make Indian Wells mandatory
---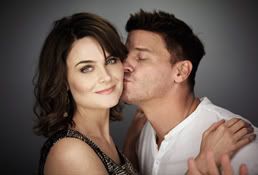 Senior Member
Join Date: Aug 2006
Posts: 7,681
I posted this about 3 hours ago - see about 6 entries down
I appologised in advance if it had been posted
---
Queen Vee, Super Rena, Krazy Kuzzie
Senior Member
Join Date: Sep 2002
Posts: 6,898
you can only do so much to make events "mandatory" outside of the Slams. The stars will still thumb their nose at the fines and show up or not show up as they please.
they forgot moscow. that's a joint event, right?
---
ROCK ON:
elena dementieva, serena williams, caroline wozniacki, ana ivanovic
david nalbandian, rafael nadal, andy murray, gael monfils, jo-wilfried tsonga

Quote:
Originally Posted by Martian Stacey
It'll be funny if they make Indian Wells mandatory
yeah, for the williams sisters
---
-Daniela Hantuchova-
JELENA JANKOVIC - CAROLINE WOZNIACKI
Senior Member
Join Date: Aug 2004
Posts: 2,164
Quote:
Originally Posted by No Name Face
they forgot moscow. that's a joint event, right?
yes, they did... i think rome would be ideal since it's already a big tournament and a joint YEC at shanghai could be awesome too! i just don't want cancelled events, i like the masters series on the men's and i want the tier 1's to stay solid
---
It will always be Arantxa, hall of famer! and martina hingis and kim clijsters - amazing legends
ana ivanovic and the italian girls, especially pennetta (forza azzurre! RG CHAMP FRANCESCA AND FINALIST SARA!)
aga, vika, sam, na in the next tier
NEVER say "I don't care who wins, I just want good tennis"
The top players faced off in all 4 majors this year.
You can't force them to play Tier I's, they won't play if they don't want to, no matter what the penalty is
---
The most wasted of all days is one without laughter....
Even if you're on the right track, you'll get run over if you just sit there
Enjoy This Moment!!
HEALTH and HAPPINESS to EVERYONE
Quote:
Originally Posted by rockstar
yeah, for the williams sisters
the funny thing would be how long after V&S are "automatically entered" will they pull out
Quote:
Originally Posted by rockstar
yeah, for the williams sisters
not to mention the other top players who've been giving it a skip these past few years...There don't seem to be that many women who want to play BOTH Miami and IW.
-LIFETIME MEMBER-
Join Date: Dec 2003
Posts: 40,250
actually a LOT of top players (save Mauresmo, and Davenport) play both. I know ALL of the Russians do, Kim, Justine, and some others.

but this is a step in the right direction
---
Career Grand Slam in your 20s? Been there done that. Career golden slam your 30s?
There's only 1.
Serena.
♛♛♛♛♛♛♛♛♛♛♛♛♛♛♛♛♛♛♛♛♛♛♛♛
[23]
Yeah, whatever. Now what about re-scheduling tournaments - far more important.
---
Women's tennis sucks.
~


Go Rafa.

Its odd. They want to make players play these events, yet they are also trying to cut down on the schedule. While this is a good idea, it will also hurt the events that are not combined or "mandatory" because by adding the "mandatory" players will be even more exclusive to what they play.
Posting Rules

You may not post new threads

You may post replies

You may not post attachments

You may not edit your posts

---

HTML code is Off

---