Junior Member
Join Date: Sep 2006
Posts: 52
So is there a chance of Jennifer playing the 2007 Australian Open?
---
Seeing that she's playing an exhibition, and the way that she looked at Iva's wedding, it doesn't seem out of the question?
Ah she hasn't played in nearly three years as much I would love to see on the court again I don't think it will happen when she was interviewed ny Mary Joe and Cliff Drysdale she said she would like to come back but didn't sound too convincing that she would. I hope I'm wrong though. The tennisweek article never said she'd play just that she would appear at the swingtime and she is still rehabing.
No.
---
FLAVIA PENNETTA

US OPEN CHAMPION 2015

Thank you for all these moments over the last years! Supported you until your final point!
Junior Member
Join Date: Sep 2006
Posts: 10
Senior Member
Join Date: Jul 2004
Posts: 1,957
she is just 2 years off;-)
There's a bit of a difference between playing an exhibition match and playing at a grand slam
---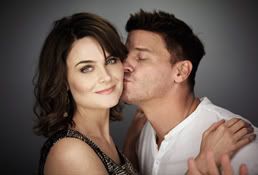 right now every little bit of playing she does helps her and is one step more towards her coming back onto the tour
i really really hope she comes back i find the tour so boring now!
Senior Member
Join Date: Oct 2005
Posts: 228
I think AO 07 is 2 soon. I mean not for the injury... but i would like to see here play team tennis atleast first, like Martina did

I apologise if she is... i dont think she is
jennifer
---
-Daniela Hantuchova-
JELENA JANKOVIC - CAROLINE WOZNIACKI
There is definitely a chance!! We will see her very soon!!!
---
Follow me on twitter @RandyWhite89
i hope so! i mean theres nothing wrong with hoping..
---
Jelena Jankovic 5EVA
Anything is possible.... Jennifer has been real quite since the NY Times article in mid-may--- that was 5 months ago. A lot could have happened since then that we dont know about. One thing we do know is that she was up and down both the East coast and the West coast working with different doctors to get her shoulder right. And by the looks of her at Iva's wedding, she is in playing shape-- both clear signs that she doesn't want to retire. If she does in fact play at the exhibition in December, it could be a serious indication of her intention to return in late January at the AO. If not then, I could see her returning for Miami. In December it will be 2 years since she has played. If you think about what Martina did, she didn't play for 2 1/2 years, and only started training for her return in late November last year before coming back an making it to the QFs of the AO. Back in 1996, Jenny returned to the tour and made it to the QFs of her first tournament in 2 1/2 years, and she was in far worse physical condition then she is today. Would she come back and win the AO--- NO, but she could with a proper draw make the R16 or QF.....
---
Proud to be one of Jen's hells angels

Team USA: Lindsay Davenport - Venus Williams - Serena Williams- Chanda Rubin

The Return of the Smilin' Assassin - MARTINA HINGIS
Posting Rules

You may not post new threads

You may post replies

You may not post attachments

You may not edit your posts

---

HTML code is Off

---