Can Venus (now ranked 32) be a seed in 2006 US Open?
---
I dread that she can't even be a seed duo to her recent performance,then maybe she will face kim or justine or maria or amelie or others in the first 3 rounds ,it's really funny I think,also serena!!
The dream first round match:Venus vs Martina,serena vs kim,or venus vs serena!!
Senior Member
Join Date: Apr 2006
Location: Australia
Posts: 9,069
Well she basically has nothing to defend this summer. She only played Standford last year. So hopefully her wrist isn't too bad and she can play Carson City and Montreal. then she should be seeded only if she does well!
---
Venus Williams. Serena Williams.
Its all up to her. I don't know how serious this wrist injury is, but she needs to play some tournaments before the US Open (and do fairly well at them) to be assured of a seed.
---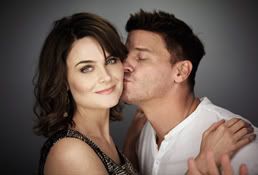 -LIFETIME MEMBER-
Join Date: Mar 2006
Posts: 3,918
Venus can be seeded if she plays tennis tournaments and wins some matches!

Serena should play qualies just for the match practice!
she has a chance especially if one or two players ranked higher withdraw.
---
Martina Hingis, Ana Ivanovic, Nadia Petrova, Nicole Vaidisova, Patty Schnyder
МАРТИНА ХИНГИС
maybe if she makes it to a hard-court warm-up or two
---
Serena Williams.
16-Time Grand Slam Champion.
2013 Titles: Brisbane, Sony Open (Miami), Family Circle Cup, Madrid, Rome, 16th SLAM-THE FRENCH OPEN, Bastad, Roger's Cup
2013 Record: (60-4)
Venus needs to win. Seed or not.
As long as she's healthy.
so if venus doesnt get a seeding 1 american will be seeded and dav may be injured-maybe US tennis is in a bad way right now
I think it will be quite cool to see both Williams sisters that are unseeded at the UsOpen actually. I think the draw of the UsOpen will maybe be headlines about big first rounds.
---
Watch my uploaded highlights of Williams sisters their matches on this link:
http://www.veoh.com/userVideos.html?...me=tennismania
Titles won:
Fill in the Draw: Australian Open 2007,Bali 2007
Race The Game: Player of the Month January 2007 and August 2008,Player of The Week Istanbul/Strasbourg 2007, Carson 2007,New Haven/Forest Hills 2008, US OPEN 2008
Pick A Winner: Stanford 2008
Quote:
Originally Posted by vwfan
if she gets some pre-tournament play, she will be.
agreed it all depends on how bad her wrist is
---
Grassonkova.
Posting Rules

You may not post new threads

You may post replies

You may not post attachments

You may not edit your posts

---

HTML code is Off

---