Where's Melanie Molitor?
---
She was always annoying to me but she is conspicuously absent now. Has anyone heard why?
---
Мари́я Ю́рьевна Шара́пова​ , Јелена Јанковић, Venus Williams.
Senior Member
Join Date: Apr 2002
Posts: 1,980
what do you mean, where is she? She was in Tokyo with Martina.
are you serious? I have not seen any shots of her in the friend's box since the comeback. Her and her overdramatic concern and her nutso hair
---
Мари́я Ю́рьевна Шара́пова​ , Јелена Јанковић, Venus Williams.
Her nutty hairdo is gone it has been replaced with a shorty even nuttier one! She was rockin' it with a head band in Tokyo
---
The woods are hopeless. Don't waste your time, they will be destroyed. So will the marsh. It is a losing game mankind has played for more than a century. Sadness is what you are, do not deny it. The universe is a lonely place, a painful place. This is what we can share between us, period.

Yep, she didn't come to Australia, but she was there in Toyko with Martina. They showed her in the crowd a few times during the match against Sharapova.
But sadly, no crazy hair
She looks kinda scary now
---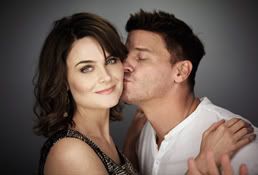 posted by dinhd82
---
BepaZvonareva
Don't read my reps anymore, very relaxing
Lydia Ko , Felicity Jones, Emilia Clarke, Rachel Khoo.
Senior Member
Join Date: Dec 2005
Location: Worksop, England
Posts: 2,867
She's always looked scary IMO.
I guess she won't be touring around with her daughter quite as much this year. Maybe Martina wants to be more independant now she's a little older
She wants eveyone to knows she's playing for herself because she's enjoying it and misses the game rather than playing for anyone else.
I'll bet Melanie has plenty of things to say over the phone after matches though
Martina better play well or she'll still get a bashing however far apart they are
Quote:
Originally Posted by flyguydsl
Her and her overdramatic concern and her nutso hair
LOL, her hands are in the same position in the recent pic as the older pic above....
---
VenusWilliamsVenusWilliamsVenusWilliamsVenusWillia
msVenusWilliamsVenusWilliamsVenusWilliamsVenusWill
iamsVenusWilliamsVenusWilliamsVenusWilliamsVenusWi
lliamsVenusWilliamsVenusWilliamsVenusWilliamsVenus
WilliamsVenusWilliamsVenusWilliamsVenusWilliamsVen
usWilliamsVenusWilliamsVenusWilliamsVenusWilliamsV
enusWilliamsVenusWilliamsVenusWilliamsVenusWilliam



Good Luck to Venus Williams in 2006!
Official Alchemist of the Royal Court
WGTA - A. Stevenson (5) - S5 Australian Open Champion [GS]
WITT - A. Stevenson (6) - S1 Mexican Open Champion [T2]
LTT - A. Stevenson (25)
UTT - A. Stevenson (16)
Quote:
Originally Posted by pav
posted by dinhd82
LMAO - at a asian boy - looks like he going to chop Melanie's head in half!!
---
Rest In Peace, Elena Baltacha
Posting Rules

You may not post new threads

You may post replies

You may not post attachments

You may not edit your posts

---

HTML code is Off

---