Senior Member
Join Date: May 2004
Posts: 1,823
Bovina
---
How come she gets left out of the Russian Babe Brigade?
Watching her play Serena last night with so much enthusiasm and charm I took a good look and realized she is BEAUTIFUL!
She's attractive and has a great serve, great groundies, and good volleys, but injuries and lack of confidence have stopped her from making a big impact like the top Russians are now.
---
VENUSWILLIAMS
LINDSAYDAVENPORT MARTINAHINGIS SERENAWILLIAMS MONICASELES CHANDARUBIN DANIELAHANTUCHOVA JENNIFERCAPRIATI MARYPIERCE JELENADOKIC KIMCLIJSTERS ANNAKOURNIKOVA JILLCRAYBAS
Elena has been injured or ill for a large part of the last 2 years -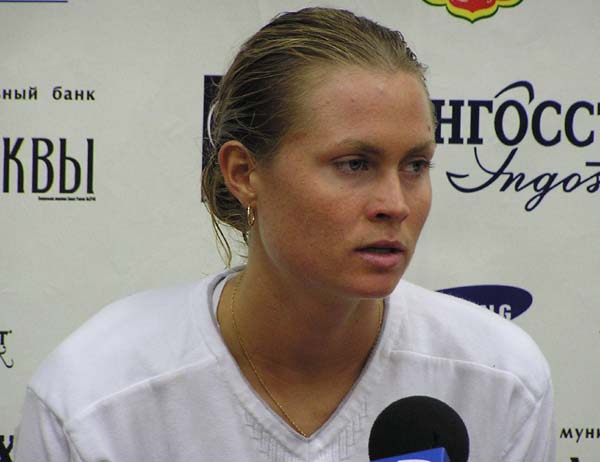 ---
The most wasted of all days is one without laughter....
Even if you're on the right track, you'll get run over if you just sit there
Enjoy This Moment!!
HEALTH and HAPPINESS to EVERYONE
She is great. My 3rd favorite Russian.
---
"Gee, Quinn... I hope that little foray of yours into Geekland just now is the result of heat exhaustion, and not an unpleasant side effect of all that tutoring. I mean, you're not turning into a brain, are you?" -- Sandi
I love her.
---
Lindsay Davenport|Elena Bovina|Marissa Irvin|Tatiana Golovin|Mary Pierce|Sesil Karatantcheva|Cara Black|Clarisa Fernandez
Udachi Lena

I love Lena and find her very beautiful!

Posting Rules

You may not post new threads

You may post replies

You may not post attachments

You may not edit your posts

---

HTML code is Off

---