Happy 20th Birthday Lina Krasnoroutskaya and get well soon
---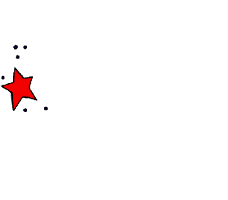 though she hasnt got anything to celebrate this year
and
Get Well Soon
Happy Birthday LINA
Get well soon!!!!!
Happy Birthday Lina my thoughts are with you, get well soon!!
---
Elena Dementieva Forever!
Once a Lena fan, always a Lena fan!
Chief Officer of the new SS Dementieva

Admirer of the sky and all its stars and constellations at night

FC Groningen, olé olé olé, Groningen olé Groningen olé FC Groningen olé olé olé

agree agree and agree
happy birthday baby
HAPPY BIRTHDAY LINA!!!
aparty: aparty:
music: drink: drink:
Get well soon !!
Hope all your wishes will be grated!!!
---
Maria Sharapova
Krunic~~ Ivanovic ~~ Jovanovski ~~ Stojanovic~Jorovic
Putintseva~~Robson ~~Hingis~~ Svitolina ~~ Pavlyuchenkova~~ Rybarikova~~ Halep~~Pervak~~Kulichkova~~Kirilenko~~Mladenovic
Bencic~~Voegele~~Jankovic~~Zvonareva~~Karolina Pliskova ~~Krystina Pliskova
Senior Member
Join Date: Jun 2003
Location: eurosport
Posts: 3,367
HAPPY birthday, Lina!
BBE, Shine again!
---
http://linastar .boxmail.biz/
http://alltennis.boxmail.biz/
*HAPPY BIRTHDAY*
*LINA*
*get well soon*
*me wishes ya da best*
---
"Logan Tom" is the best!!!
Happy birthday Lina!
Get well soon!
Posting Rules

You may not post new threads

You may post replies

You may not post attachments

You may not edit your posts

---

HTML code is Off

---