Het Pong Café (voor al degenen die wat Nederlands kunnen)
---
I just hate that game!!!!
You can play it at the site of the ordina-open. It's a disaster! It's way too difficult to handle that white thing and the serve sometimes go so fast you don't have the time to react!
You play aginst the comp and it's first to 15.
2 times I went to 14-14 after which a too difficult serve spoiled my chances! grrrrrrrrrrr
---
Last edited by arn; Apr 12th, 2003 at

07:02 PM

.
yeah.. you're right and it's quite boring too!
I played it for about 10 times and only won once!!
---
Ж©Ω¥♥♀ΘΨ
The cowie is back...
Ж©Ω¥♥♀ΘΨ
you won!?! Congrats! I could not even win once. I also stopped playing after 10 times. And you always lose the first point of the match! so frustrating!
don't, it's not worth it.....
---
Ж©Ω¥♥♀ΘΨ
The cowie is back...
Ж©Ω¥♥♀ΘΨ
I have played yesterday, once and I won!
Arne and Alma, it's your fault you can't win cos Frau Antje and I can!
---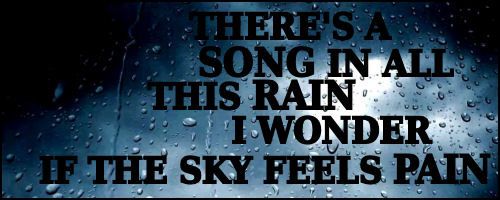 pfff, ulle muis is waarschijnlijk gewoon beter!
Quote:
Originally posted by adnil
neie, gullie kennuh ut gewun nie
lmao!!!
Is da uw Vlaams??
hehe...
---
Ж©Ω¥♥♀ΘΨ
The cowie is back...
Ж©Ω¥♥♀ΘΨ
LMAO
we zullen het houden op 'een verdienstelijke poging!'
mijn poging was toch echt wat beter!
---
Ж©Ω¥♥♀ΘΨ
The cowie is back...
Ж©Ω¥♥♀ΘΨ
Ik weet aan wat het ligt!!!!!!!!!!!!!

Ik heb da spel opnieuw gespeeld op ne andere comp en ik heb gewonnen met 15-2!!! Mijne comp thuis is gewoon 5 keer sneller!!! Thuis vliegt da ding heen en weer, hier gaat het zo traag da ik ondertussen mijn slaap in kan halen!
ja Alma, u poging was ietskes beter
Het is duidelijk da Linda wa meer in de FC moet komen om haar Vlaams te oefenen
Posting Rules

You may not post new threads

You may post replies

You may not post attachments

You may not edit your posts

---

HTML code is Off

---